Who We Are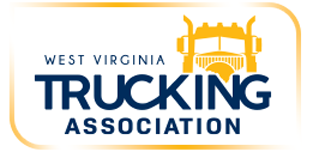 TruckingJobsWV.com is West Virginia's premier job services website for connecting talented trucking and transportation industry professionals with employers, hiring manager and recruiters looking to fill job openings with companies offering great pay and stability.
As a service of the West Virginia Trucking Association, TruckingJobsWV.com is managed by a knowledgeable staff who understands the demand for hard working drivers and other professionals within the industry.
Don't waste your time searching through the fast food, retail and "get rich quick" listings on other national online job boards. TruckingJobsWV.com focuses on the local jobs that you want!
Why Register With TruckingJobsWV.com?
It's free to join, search and apply for your new job!

We are focused on West Virginia jobs from the leading employers in the industry.

We are not just for truck drivers. We post job listings for fleet mechanics, warehouse workers, dispatchers, sales reps, supervisors and many more.

We are a service of the West Virginia Trucking Association, so we're the most credible, knowledgeable and trust job service for the industry in the state.
West Virginia Trucking Industry At A Glance
The trucking industry is ever growing and the need for skilled truck drivers and other professionals continues to be in high demand.

The trucking industry provides West Virginia with more than 34,000 jobs or one out of every 16 in the state.

The trucking industry average pay exceeds $40,000 annually.

The trucking industry hauls the food, merchandise and other goods we use every day. Trucking keeps West Virginia moving forward!

TruckingJobsWV Employer Brochure | 
TruckingJobsWV Job Seeker Brochure